AMX Model by Jeff Teague; Chrysler Turbine Movie Car; and paintings by John Krsteski, Design Manager for Hyundai.
One morning I witnessed a student being dropped off at the front gate at my high school by some guy driving a Chrysler Turbine car. I couldn't believe it. The sound it made! The future had arrived.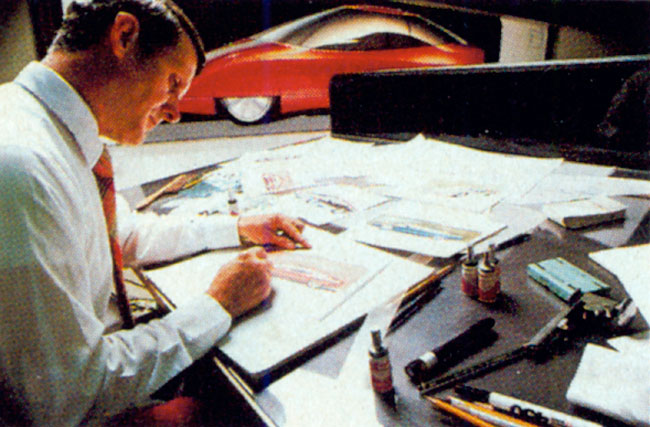 Design Staff Directory from January, 1988.