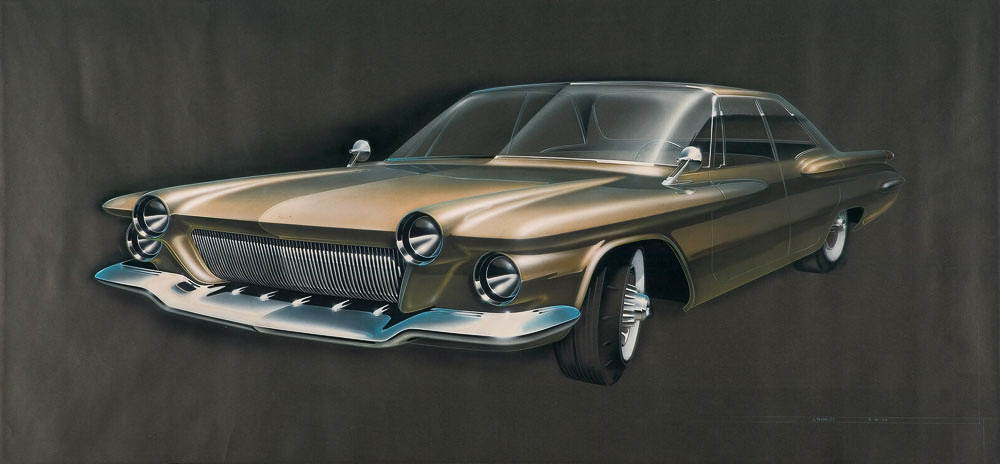 More studio art found online from a variety of sources.
This collection of renderings will be split into more than one post. Artists include: John Aiken, Charles Balogh, W. P. Boyer, Peter Brock, Robert Cadaret, Carl Cameron, Del Coates, P.L. Crease, Hayes, Wayne Kady, George Krispinsky, Homer LaGassy, Malasky, Charles Michigan, Dave North, John Perkins, Tom Peters, Bill Porter, Carl Renner, Bill Robinson, John Samsen, Fred Schmmel, Rodell Smith, Gil Spear, Charles Stewart, Ed Welburn, P. Wong, Pete Wozena.
I can't make out the names on several renderings. Some of the artwork has probably been published on Dean's Garage in previous posts.
Possibly some of the artwork is from collections, but the fact of the matter is that online content has been copied and re-published so often that the original sources are lost.
Much studio art was "saved" by designers or it would have been trashed. However, no matter in whose collections artwork resides, is actually the property of the companies from which it originated. A paradox.