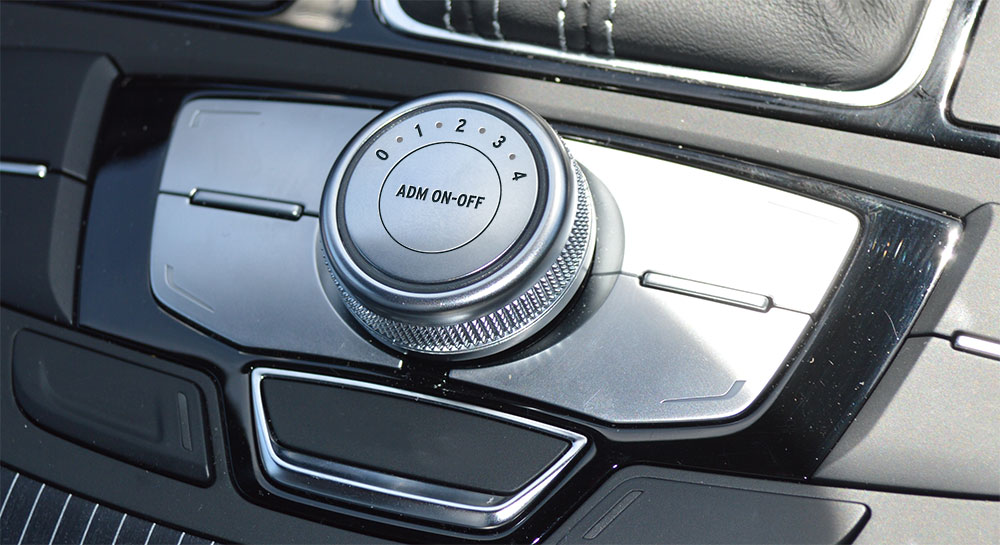 Autonomous
By Jake Gavin
Well, I got a late start, I admit. But if driving my own car was still an option, I could make up the time. But no more. And what kind of excuse can I offer for being late? It was my car's fault? Strictly speaking, that's exactly right. But that explanation would fall on deaf ears, and all I would get would be a puzzled look. Nowadays everyone has Orwellian'd themselves into non-think. We've become mental zombies, under the spell of the promises of technology, and my boss is no exception.
The cost of living being as it is, I had no choice but to use a company car, and no choice of the car, either. Society has gone nuts, the company has gone bright green, and I'm stuck with a who-knows-where-it's-made commuter car with a mind of its own. Boy, what I wouldn't give for an old Chevy.
So what's the problem, you ask? So your car takes its time. Just get up earlier. Have you gone soft? You've missed the entire point. Driving used to be an art form, now it's a spectator sport. It's like being chauffeured by your grandmother. But not my grandmother. In fact, the other day I gave her a ride to her doctor. On the way she asked, "Can't this thing go any faster?"
Take this trip, for instance. I started out driving myself from home. Then the car decided that it could do a better job driving and just took over. I can't turn it off! I'm in a 45 MPH zone, and by George, that's all we're doing, if that. The only cars on the road going the speed limit are maddening contrivances like the lame one I'm sitting in. And, oh, here we go again. The thing keeps a textbook-safe distance between you and the guy in front, so other drivers are constantly cutting in. That makes my car back off even further. If there is a pedestrian anywhere close or a guy in a bike lane, the thing will slow down to a crawl, block traffic behind, and give far more room than it needs to. It's crazy!
Expensive autonomous cars must have different control algorithms because they seem more aggressive, but still no match for regular old dumb cars where the driver is still the driver.
I suppose if every car on the road was autonomous they would communicate with each other and act as one system, like the Borg. "Prepare to be assimilated! Resistance is futile!" Either that or the whole system would gridlock. But as it is only a small percentage of cars on the road are autonomous, so they're easy pickings for drivers of regular old dumb cars.
Anyway, this is what I told my old friend Jacob, president of Advanced Automated Vehicle Control Systems. I was there gathering information for an article that I was writing for Automotive Technologies for their blog and newsletter.
We had been discussing the company's latest endeavor—a racing series for driverless cars that showcases and promotes autonomous control technologies. Basically they are full-size, completely autonomous electric RC cars. I don't see the point, but the series is a hit and is raking in millions.
After listening to my tirade, he asked, "Do you have time for a ride in a test vehicle?"
I would be heading home for the weekend after the meeting, so I told him I have all kinds of time.
We left his office and took the elevator down to the basement garage, which was adjacent to one of their R&D areas.
He pointed to a sporty looking silver hatchback that was plugged into a charger. It looked pretty ordinary, except for a couple of teardrop-shaped bulges on the roof. The car was fully charged, so Jacob unplugged it. Then he opened the driver's door and started to get in, but stopped, and tossed me the key fob.
"Why don't you take this home for the weekend? It's just about like any other autonomous car. Well, almost."
I got in the driver's seat. Jacob walked around to the other side, opened the door, and pointed to a dial on the console. "There are five settings. '0' is like your car. Well, maybe not quite like it, but close. '1–3' is, well, try them. Oh, and push the dial to turn the system completely off or back on. See you Monday morning."
Before I could ask any questions, Jacob was halfway back to the elevator.
The start button brought the display to life. The main screen showed a 2D map set at a mile radius with my location in the middle, and a graphic of the "Mode Knob." It was set to '0, Auto Drive OFF.'
I started off towards home, about 30 miles away from AAVCS. The autonomous system was completely off! This is what a self-driving car should be. Used to be all cars were self-driving— you had to drive it yourself.
I pressed the dial to activate the system.
"Destination?"
I spoke my home address.
"Park in the garage?"
"Well, yeah. Sure." So it figured out that we're heading home.
Mode '0' was on the display, and the car took over. It was a bit timid in traffic, but not as much as my car. What the heck. I turned the dial to '4.'
"Password."
Jacob hadn't mentioned passwords, so I turned the dial to '3.' Hundreds of additional symbols were instantly added to the map on the display. The car took off. Really took off. It was braking late, found holes in traffic, took good lines through corners, and where traffic allowed would blast through speed limits like we were on the Autobahn.
The car was taking an indirect route home, like it knew all of the shortcuts, and where all of the fixed radar speed traps were. We made every traffic light which never happens. When we got to the house in a little over 40 minutes (that trip usually takes an hour), it opened the garage door and parked itself. No big deal, I suppose, except that I'd left the opener in my car. Wow.
I called Jacob on his cell.
"That's amazing! An E-ticket ride. Like Mario was behind the wheel."
"You must have selected '3.' That's the Mario mode, patterned from his driving style. '1' is Parnelli, and '2' is Donohue. In autonomous mode, the car monitors vehicle dynamics, maximizing performance. It also communicates with every traffic related system available, including stop light timing, traffic, weather, mobile and fixed speed enforcement, service and emergency vehicle locations, road conditions, 911 calls, and school hours. It also monitors local Google traffic and online communication activities like Facebook and Twitter and steers clear of idiots talking on their phones. Basically instead of Big Brother watching you, you're monitoring Big Brother."
"What?"
"Oh, there's more. We call the on-board system SA-II for Situation Aware, Phase II. The SA-II doesn't merely identify stationary and moving bogies, it anticipates where bogies will be and if they will become a threat to avoid or intercept. In short, the SA-II takes advantage of all available inputs from the cloud instead of being a slave to them. The technology was borrowed from the autonomous race cars. The SA-II in a performance vehicle would probably make you uncomfortable. It's really something."
"Intercept?"
"Yes. Mode '4' activates the evasive mode if it or the driver feels threatened, and can turn the car into a weapon if attacked. Just like a Jason Bourne movie."
I put several hundred miles on the car that weekend. It was fantastic. Stealthy, invisible. But I dreaded Monday morning. After turning the Silver Streak back in, I got into my car and pushed the start button.
"Destination?"
Destination? My car didn't talk. Then I noticed a dial mounted to the console with marks for Modes 0–4.
Thanks, Jacob.
Still, though, as cool as the system is, I'd just as soon have an old dumb Chevy.
P.S.
This reminds me of a story. Grandpa made a wooden box for Dad, a toddler at the time, to sit on in the middle of the front seat so he could see out the windshield. Dad could name all of the car brands and loved sitting in the driver's seat and pretending to drive. Over the years Dad counted down to the day when he could get his driver's license. Driving an automobile and going anywhere you wanted to was a right of passage. The shear joy of driving! Dad had all sorts of cars and trucks over the years, including many performance cars.
I guess many people just don't want to drive anymore. Something has been lost along the way. The independent spirit has been sequestered.