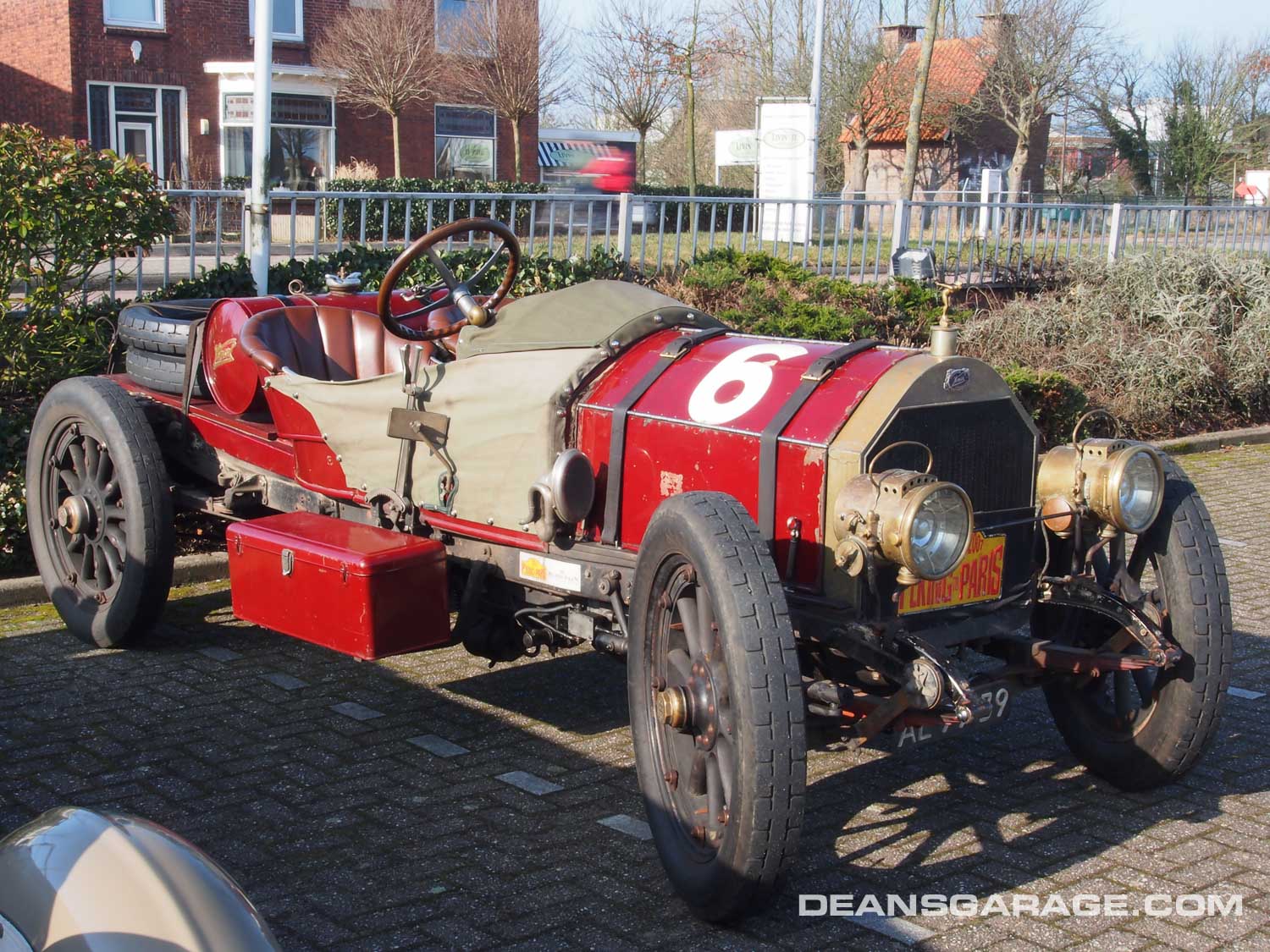 Ralph Mulford's 1912 Indy 500 Tenth Place Finish
by Charles G. Proche, Sports Car Graphic, June 1966
Sad though this was for de Palma (he pushed his car two miles around the track, becoming exhausted 600 yards from the finish), there was a bit of humor in the grand finale of the 1912 Classic. As Dawson got the checkered flag and became richer by $25,000, there were still nine cars circling the track and, when "Howdy" Wilcox finished the race in ninth place, there was still a tired man behind the wheel of a Knox, who had more than 100 miles yet to go. His name was Ralph Mulford, whose car suffered through the race with clutch trouble, and he had to spend about 40 minutes in the pits for two pit stops. Starter Fred Wagner asked the Speedway President Fisher (of the "Body by Fisher" family) if he could bring Mulford in and give him the tenth place prize of $1,200, so that everyone could go home. "Certainly not!" replied Fisher, "This is a 500-mile race and, if he wants the prize, he has to drive the full distance."
Mulford, who was at that time in the pits, heard the bad news and resumed circling the track at 60 mph. But as the sun neared the horizon and the stands stood deserted, with only a few timekeepers present, something revolted inside Mulford, who stopped and said that he was through.
When informed that he had only seventeen more laps to go to collect his prize, Mulford agreed to continue, but not until his mechanics brought for him a fried chicken dinner from a nearby restaurant. After a leisurely dinner he proceeded to complete the longest Classic in history. He finished almost nine hours after the start of the race.
Beginning the following year the race officially ended when the first car received the checkered flag.
Addendum
Apparently there are several errors in Sports Car Graphic's account of Mulford's 10th place finish at the 1912 Indy 500. See James Duvall's comments, quoting Donald Davidson, retired historian emeritus of the Indianapolis Motor Speedway.