Great video from CarFilms featuring interviews with Roger Penske and Mark Donohue and their careers up to about 1968. Scenes from LeMans, Daytona, Sebring, Bridgehampton, Road America, Riverside, and many others. CanAm. TransAm. USRRC. Lolas. Chaparrals. Jim Hall. Worth watching.
I'm pretty much stuck in the '60s, and was at the Riverside International Raceway every time the gates were open. I was a diehard Chaparral and anything Chevy powered fan.
Which reminds me that back in 2009 I uploaded all of my home racing movies from the '60s and early '70s on Dean's Garage. Click here if you want to watch. Oldies soundtrack.
Take a break from the madness and perpetual crisis in the world today and relive a time when things made more sense.
Available Artwork
Contact me if interested in a 16×20 print.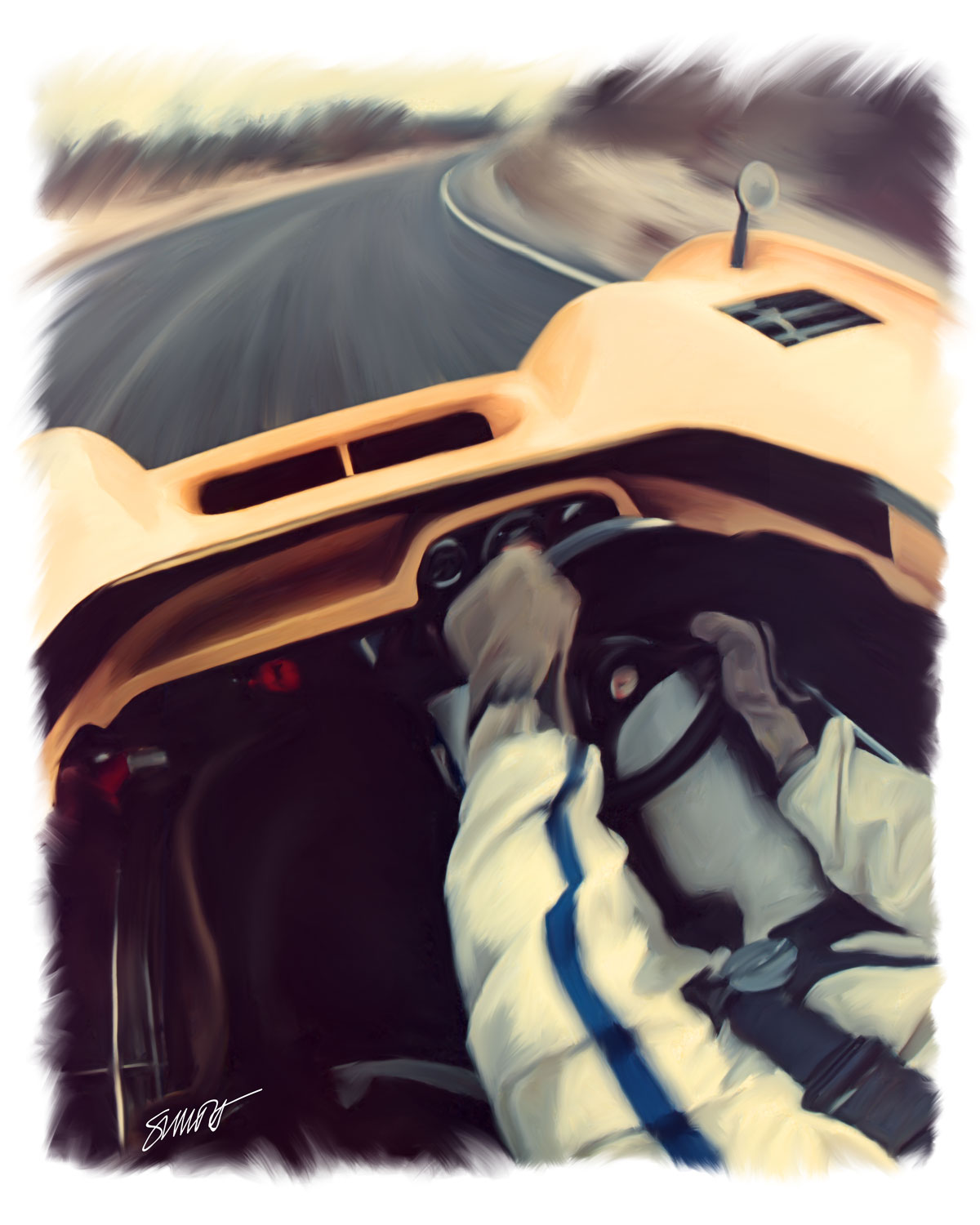 Mclaren at speed. Bridgehampton, New York.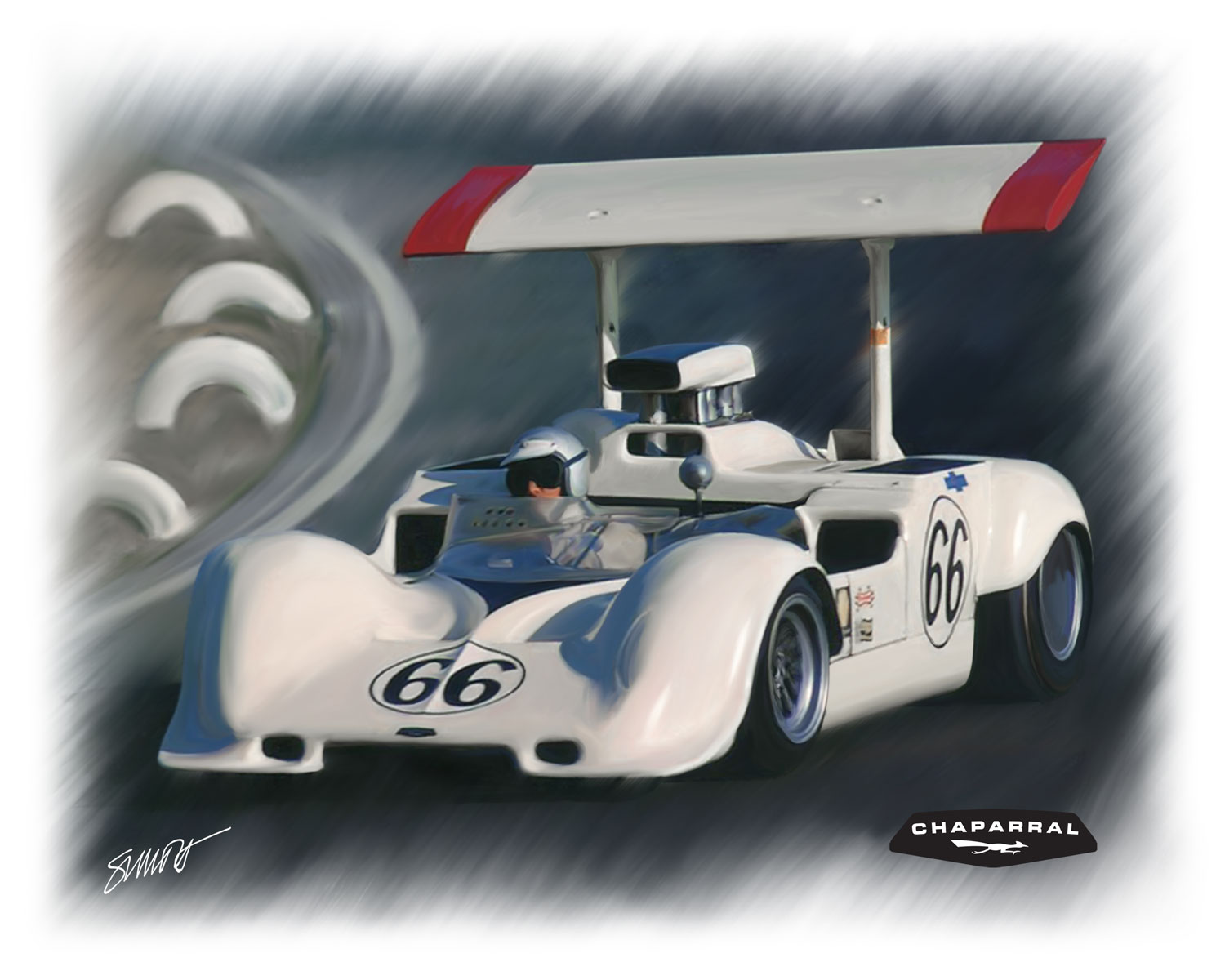 Jim Hall, Chaparral 2G, Riverside, 1968.