Ride with Roger Penske as he takes you on a high speed trip around Road America in a Corvette Grand Sport.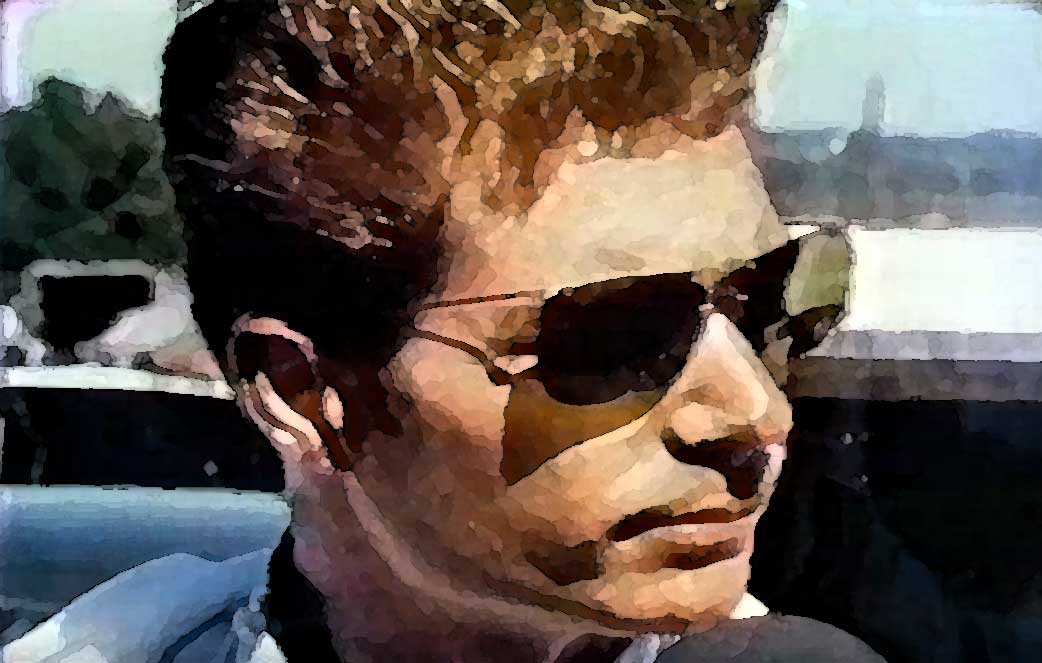 Jim Hall, 29 years old in 1964.
There's hardly a driver or car mentioned in this video of the 1964 SCCA Sports Car Championship series race at Road America that isn't today considered a legend—Carroll Shelby, Walt Hansgen, Jim Hall, Hap Sharp, Roger Penske, and Ken Miles. Even with that year's championship wrapped up before the green flag dropped, there's plenty of racing action.
The Road America 500 was a sports car race held at Road America in Elkhart Lake, Wisconsin. I was there 10 years later. The event began in 1950, and in 1951 was added to the SCCA National Sports Car Championship. Following a fatal crash at the 1952 Watkins Glen Grand Prix, racing on open roads was discouraged. The Road America 500 was cancelled until 1955, when the permanent circuit was opened. In 1963 the 500 shifted to the new United States Road Racing Championship.
In 1964 Carroll Shelby was there with his Cobra team headed by driver Ken Miles. The competition was stiff. Roger Penske, Jim Hall, and Hap Sharp traded seats in the Chaparral 2 and Corvette Grand Sport. Augie Pabst drove for Team Lola.
Penske was right. Shelby's Cobra's brakes couldn't take the punishment. Too many pit stops cost them a victory. Nevertheless, the Cobras finished and placed high enough to give Shelby the Manufacturing Championship for 1964. A huge victory for his start-up company.