Following Glenn Thomas' suggestion for a Cyclops tent at Bonneville, I designed "The Cyclops Racing Team Tent." It would be the ideal center for Cyclops enthusiasts visiting Bonneville this coming September 13–16.
In it they could meet, socialize, relax, plan the day's racing, and watch the action in the shade. The tent's basic construction could be aluminum tubing with a yellow plastic or canvas covering, opaque enough to provide cool shade inside. Jack Englehardt said he would like to build it.
Stay tuned.
Stan Mott
Minister of Propaganda in Perpetuity
Automobili Cyclops SpA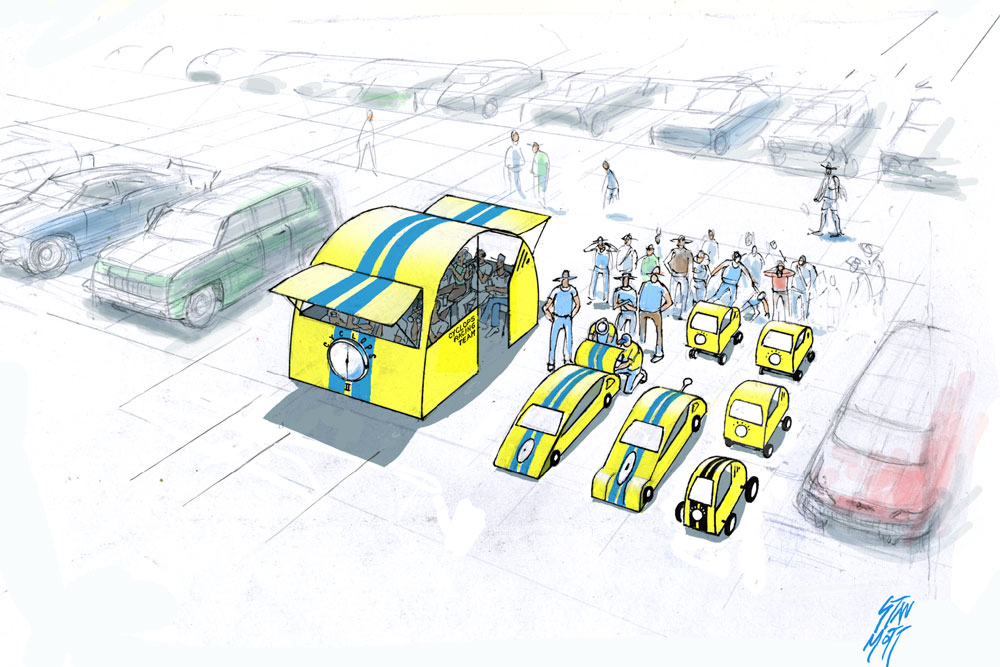 Thanks to Stan Mott for this Dean's Garage scoop!