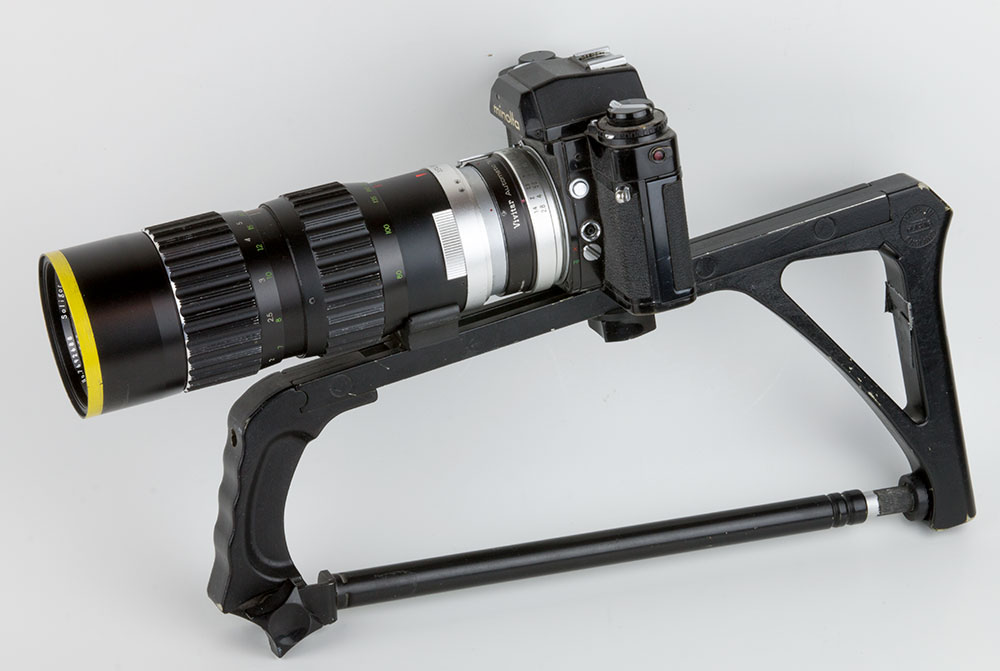 Movie Cameras, Minolta SRT 101, XE7, X-700
Uncle Harry used to give me his hand-me-down 8mm and Super 8 movie cameras. That's what I used to shoot races in the '60s (an edited version of those movies is on Dean's Garage). I didn't have much of a still camera in the '60s.
In the '70s I graduated to Minolta 35mm SLRs and would walk around a circuit carrying two. The SRT101 had a 28-85mm lens for close-in shots. The XE-7 a 200mm telephoto lens and a 2X teleconverter. The camera was fixed to a rifle stock-type mount that also had a monopod that could be extended to further stabilize the assembly.
The Solgar lens wasn't especially fast, so I'd push the ISO of the Kodachome or Ektachrome. I'd also used Fuji film, and a film from Seattle that came back from processing with both mounted slides and negatives. That film would have a serious blue shift if underexposed.
The telephoto lens with the teleconverter plus pushed film didn't do a lot for sharp, high-quality photos. But once in a while I'd get a decent shot. Later I gave my SRT101 to Gray Counts, and bought a X-700, Minolta's last manual camera.
National Geographic photographers would take hundreds of shots with film, but they had an unlimited budget. Not so me. Film was expensive, and bulky to carry. I'd go to an event and maybe take three or four rolls of 36 exposures each. Exposure was a tricky thing, especially when pushing film.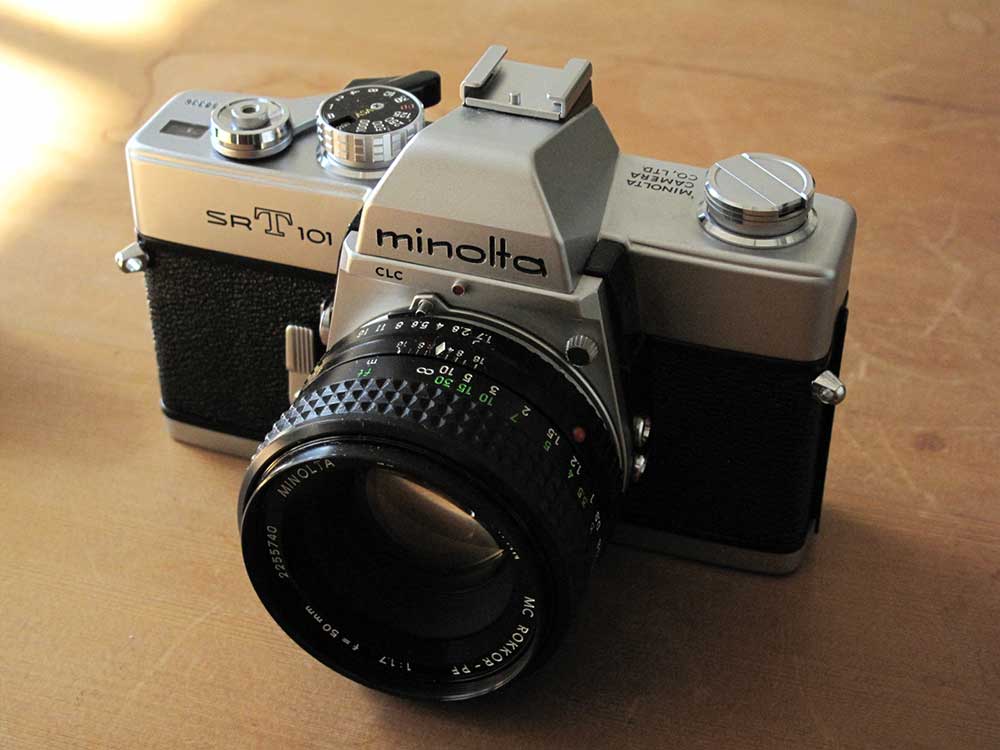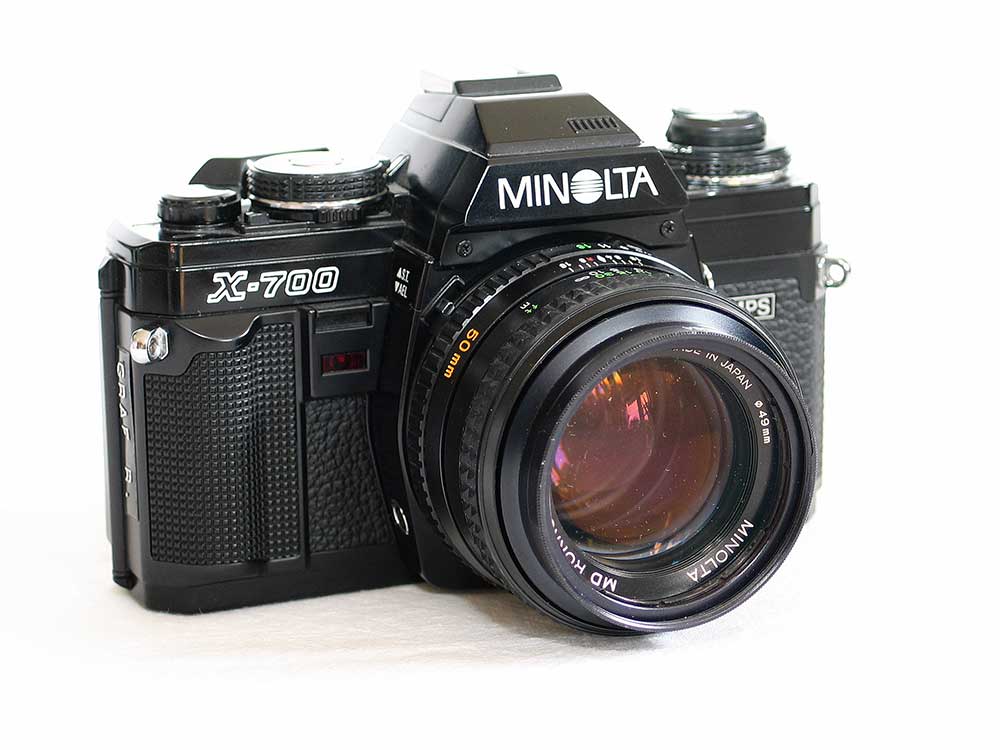 '70s Racing—Road America, Mid Ohio, RIR, MIS
These were taken at IROC, CANAM, and NASCAR events. There are two photos of Richard Petty sitting in an IROC Camaro at Riverside. I was going from car to car on the grid taking photos of the drivers. I snapped Richard just sitting there, and then I said, "Hey, Richard!" He turned to me and gave me a big smile. Thanks, Richard.
Click on any photo to enlarge or to start a slide show.