Harry Bradley 1936-2023
In Harry's Transportation class at Art Center, I asked him about how to use velum. I'd heard that GM Designers used it, and I'd never tried it. He created this rendering as the whole class watched, making comments along the way.
I also remember that at the beginning of the last semester (fall, 1972) he told us that there just weren't going to be any car design jobs when we graduated. (The Big Three hadn't hired in several semesters). That was discouraging news, but I'd come that far and might as well see it through. I wondered if I'd end up being one of several ACCD graduates that were working in local art stores selling art supplies because they couldn't find jobs for one reason or another. It ended up that they did offer jobs after all, and I was made an offer by GM which I readily accepted.
Several years later I contacted Harry to ask him about freelance opportunities. I flew into LAX, and he picked me up in his Mercedes. We drove around and talked about what I was up against. I greatly appreciated his candor and honestly.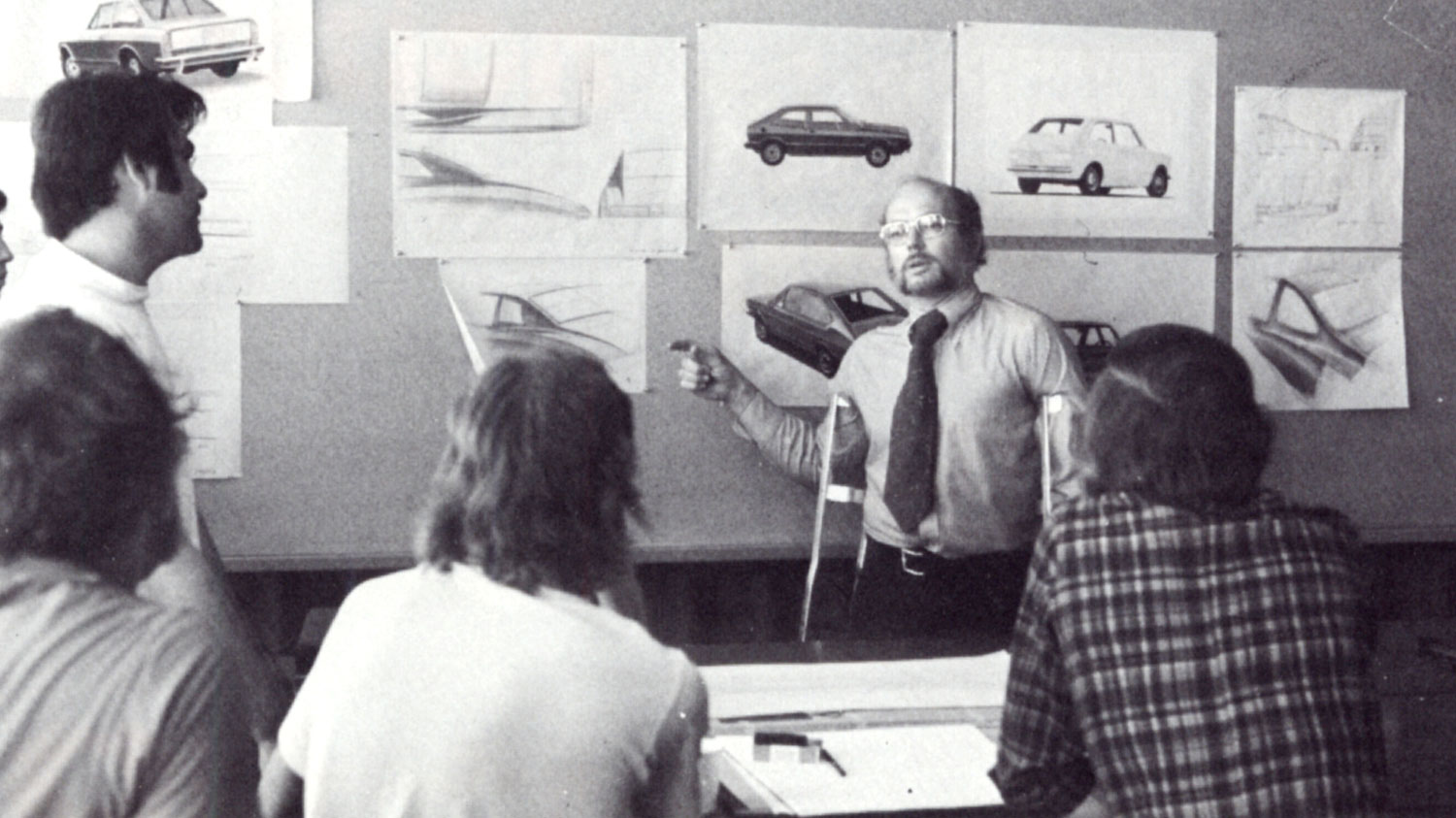 Harry was unmatched as an instructor, illustrator, and designer.
There are several posts on Dean's Garage featuring Harry's work: Harry Bradley
There is a nice blog post on Just-A-Car-Guy (May 21, 2023) that features his Hot Wheels creations.
The following video by Luciano Bove is a fitting tribute to Harry Bradley. Posted by permission.